Okay, here are the book choices, please vote....and we will decide based on votes on December 26th what books to buy.

CONSERVATIVE BOOKS:



The Right Nation. (Written by two british reporters working for the Economist.)

The Iraq War from John Keegan.

Diplomacy by Henry Kissinger

"Stolen Valor"?

Larry Elder's book "The Ten Things you can't Say in America",

Ann Coulter's "How to talk to a Liberal",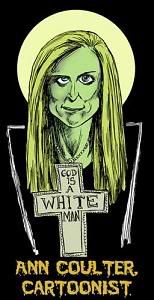 Laura Ingrhams, "Shut Up and Sing",

"Biased" by Bernard Goldberg

"I Might be Wrong, But I Doubt It" By Charles Barkley.


LIBERAL BOOKS

A People's History of the United States : 1492-Present

The Twentieth Century : A People's History (This is a shorter version of the above book)

Benevolent Assimilation: The American Conquest of the Philippines, 1899-1903

Dominations and Powers George Santayana



Please vote for ONE BOOK ONLY, dependant upon your political affiliation

(i.e. Liberal's choose a liberal book, and Conservatives choose a conservative book--independants e independant and choose what you like...)

Vote here by replying to this post.